EVENTS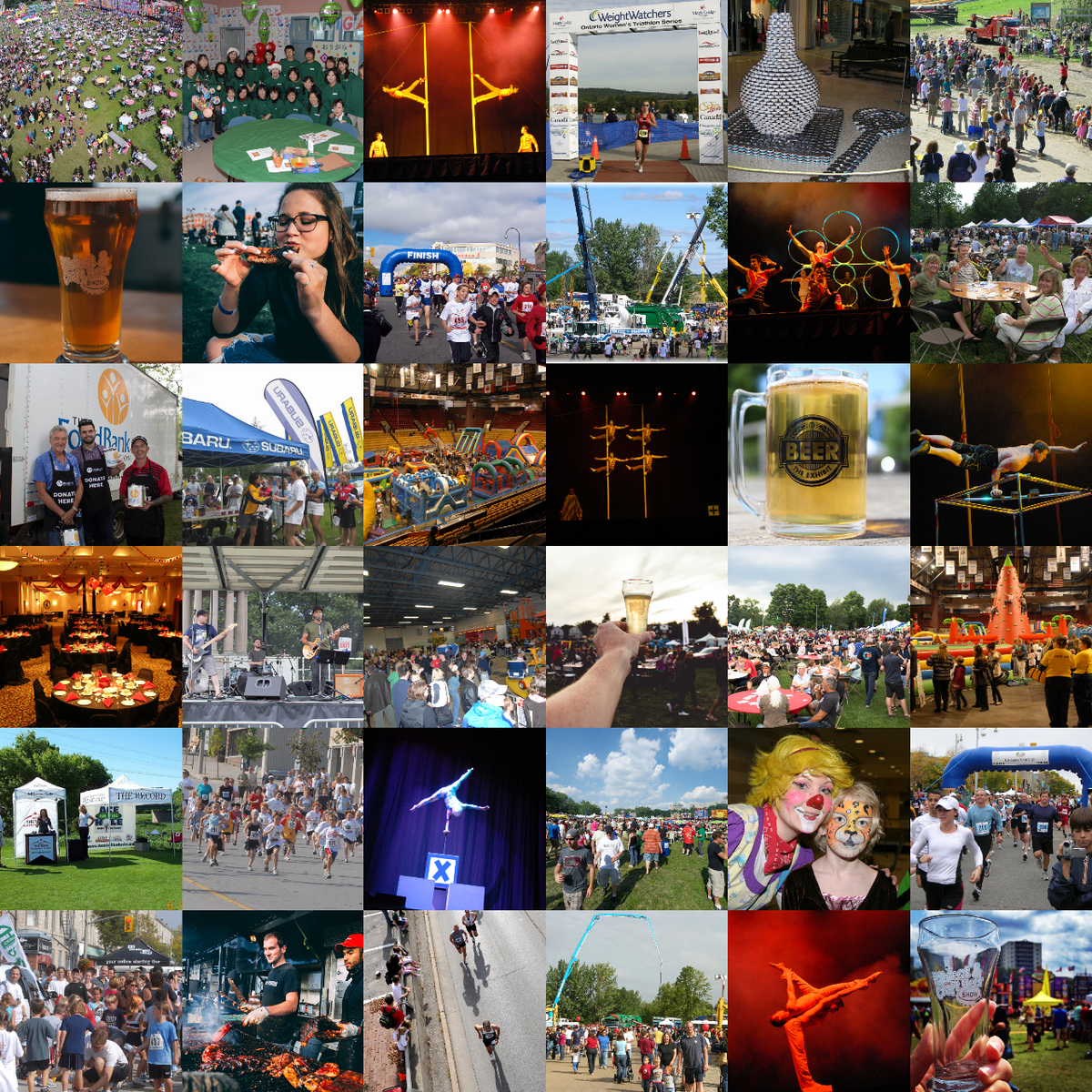 Impact Events Group is committed to creating memorable event experiences for its clients:
"Impact Events Group Inc. headed by Guy Exley has provided us with one-of-a-kind events where every last detail was taken care of with great enthusiasm. Guy's extensive knowledge, expertise and endless resources enabled him to implement creative and cost efficient events that were customized to our budget, needs, objectives and demographics. We felt very confident with Guy at the helm!!!"
 — Natalie Weber, Toyota Motor Manufacturing Canada (TMMC)
"The Waterloo Region Record and Guelph Mercury have worked closely with Guy Exley and Impact Events Group Inc. on numerous events over the past 6 years including partnering as title sponsor for the Record Mighty Machines Showcase and Guelph Mercury Thanksgiving Day Races. Guy's incredible attention to detail, event expertise, creativity and dedication to the community, consistently produce outstanding results, making every event a success - a success that we are proud to associate our company name with."
 — Jan Bockmaster, Former Community Relations Manager - Waterloo Region Record, Guelph Mercury
---
You may have seen some of Impact Events collaborative projects. Click on the logos below to learn more.